Nao is a Tokyo-based artist. She provides illustrations to stores and apparel, and produces videos powerfully. Her style, which mixes her Ukiyo-e and street culture, is a feature of her work.
I met her on the street  in Harajuku over 10 years ago. Her heart has been tough since she was a girl. Her dislike of classical constraints will fit into a decentralized NFT culture.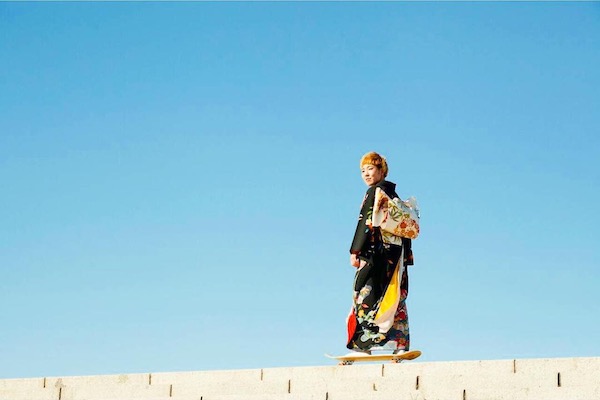 Nao Yoshihara's collection Ukiyo Street
"Ukiyo Street" is a collection of works created by Nao Yoshihara. Ukiyo-e is a painting that was popular among the ordinary people in Japan during the Edo period. Since Nao is a renegade, she mixed Ukiyo-e, street culture, and NFT to further sublimate it into "Ukiyo Street".
In 2016, she launched a brand focusing on handmade products, and at the same time, sold printed T-shirts with her original illustrations.
She started creating illustrations of "Ukiyoe x contemporary culture" when she tried to hold a French bread from the bakery she was working part-time at the time as a beautiful painting of Ukiyoe.
Although she started drawing only because the combination of Japanese and Western culture "seemed interesting," she realized the joy of drawing, and in 2019, she will close her brand and restart focusing on illustration work.
Currently working in various styles such as store logos, collaborative goods with apparel brands, and glass painting.