ayaka nakamura is Tokyo-based, one of exclusive artists who belongs to our gallery as NFT artist. She expresses herself in a variety of media, including painting and animation.
She takes photographs of the scenery she encounters on her travels and in her daily life, and captures the wind and light to depict the "existence of life".
About "flat" collection on NFT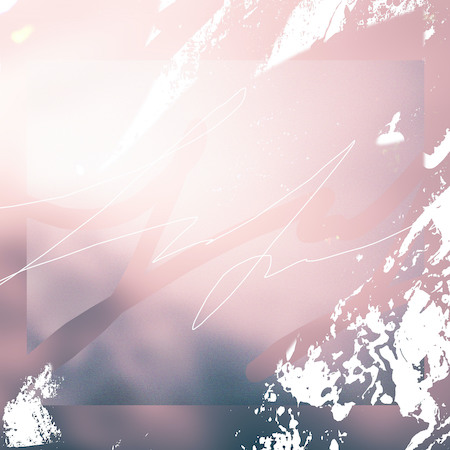 The flat collection by ayaka nakamura consists of three elements: photographs taken in the past, analog paintings based on the photographs, and lines drawn digitally. Those layers and elements created in independent chronological order, have different textures.
We have always found our existence in "time and space" & "material".
However, in the digital world, all textures, depths are flattened. (In this world, even people's positions and hierarchies are homogenized by anonymity.)
The flat collection asks us what "existence" should be, as everything is flattened.
About "Wind" collection on NFT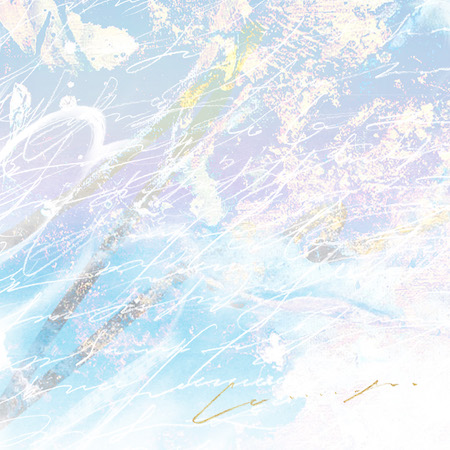 The Wind collection by ayaka nakamura is a collection released in the spring of 2022. The Wind collection is mainly composed of lines.
It's like the wind, it's like the meadow. It's a word, it's like a heartbeat.
The act of moving your hand as you feel is to integrate with your surroundings. Life moves as long as it lives, and the wind is always blowing. The landscape consists of various layers of dynamic life, and the same landscape never appears again.
The same can be said from a single line. The movement of the overlapping lines makes you feel like a landscape. To make a rhythm at this moment. We are alive.
Non NFT works - Paintings, woodcut prints, videos -
Biography of her exhibitions and awards
2009-2013
– attended Musashino Art University, Tokyo JP (BA Fine Art, Printmaking)
2015
– She was featured in "100 Filmmakers 2015" (BNN Publishing)
– MEC Award 2015 MV "Desert Night Dreams" winning a prize
– DOTMOV FESTIVAL 2015 MV "Smoke Tree" winning a prize
2016
– Live painting on a 8m wide and 3.6m high panel at Roppongi Art Night in 2016
– Design Awards Asia MV "Desert Night Dreams" win the DESIGN OF THE DAY
2017
– IAG AWARD winning a prize
– DesignAwards Asia MV "Smoke Tree" win the DESIGN OF THE DAY
– Independent TOKYO 2017 win the Special Award
2018
– ART FORMOSA at Taipei
– Forsaking Pop at WhiteBox NYC
2019
– Art Liberated Area DAIKANYAMA, Tokyo
– On the blank space at OLA Galleri & Ateljé, Sweden
2020
– 0101Art Fair at Auction Center Taipei, CN
– Somewhere at Gallery Enatsu, Tokyo
2021
– ayaka nakamura won the 1st Grand Prix of "ARTIST NEW GATE", an art contest to discover new large-scale artists.
– ayaka nakamura exhibition "wind" at Hankyu Men's Tokyo, Japan
– ayaka nakamura exhibition at Bunkamura Box Gallery, Tokyo Japan
2022
– ONE ART Taipei 2022 at The Sherwood Taipei, CN
– Remembering the Wind at MU gallery, TERRADA ART COMPLEX II Tokyo Japan
– ayaka nakamura winter / Gallery Seek, Tokyo JP
– ayaka nakamura winter ll at Abenoharukasu Kintetsu, Osaka Japan
2023
– ayaka nakamura exhibition "into the forest" at tagboat gallery, Tokyo Japan
– small sun at IDEE TOKYO, Tokyo Japan
– ART BUSAN / BEXCO at Busan, Korea
– "Her Power" International Female Contemporary Art Exhibition at Hong Kong City Hall, HongKong
– A Tale of Two Cities: Youth Art Exhibition at Art of Nature Contemporary Gallery, HongKong
– Chroma Distance at POLA MUSEUM ANNEX, Tokyo
– 1st NY Open Call Art Incubation, winning Grand Prize
– STEPPING INTO A WORLD at SOHO, NYC
You can check the stock list of ayaka's paintings from here.