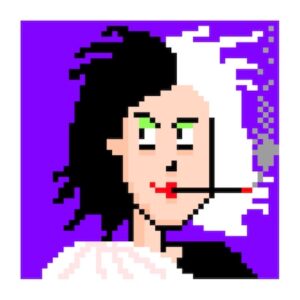 What are RomanPunks?
1000 characters designed by hand. They draw a mixed culture of history, pop culture, science fiction and literature based on the hypothesis that the Roman Empire did not perish.
We found a rare character in the collection. This is the main character in the movie "Cruella" starring Emma Stone, distributed by Disney Plus in 2021. It features white and black half-and-half hair and pipes.
We will release new artworks soon. Don't miss our SNS!